Eleventy Soft is an Eleventy (11ty) adaptation of Soft UI Design System (a user-friendly and beautiful design system based on Bootstrap 5), including a Blog system that uses Prismic CMS for content management. The product can be used to build presentation websites and blazing fast blogs.
Features
SSG: Eleventy (11ty)
Prismic CMS for blog posts
CSS Pipeline (Sass, CleanCSS)
JS Bundling (Webpack)
SVG Icon Sprite Generation
Critical CSS, HTML Minification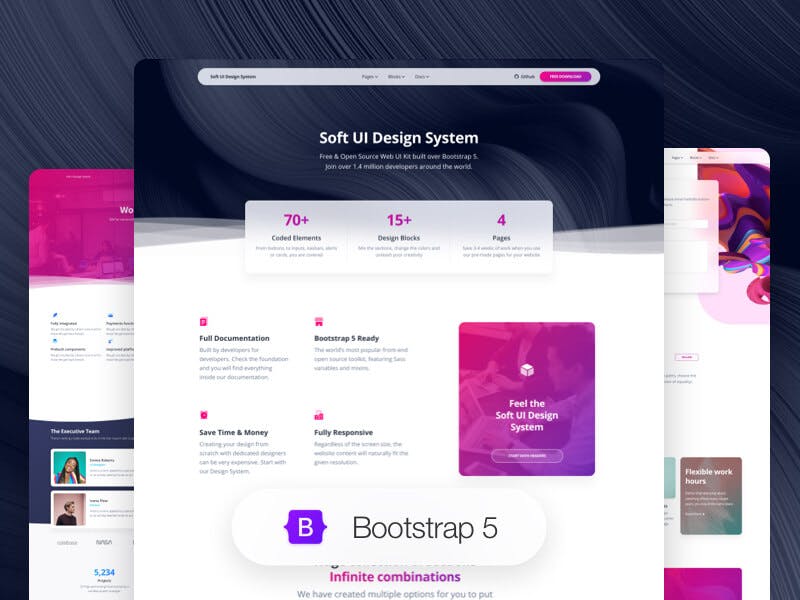 Compile from sources
To build the project without errors a decent version of NodeJS is necessary >= 12.xx.
Step #1 - Clone the sources
$ git clone https://github.com/app-generator/eleventy-soft-ui-design.git
$ cd eleventy-soft-ui-design 
Step #2 - Install modules via NPM or Yarn
$ npm i
// OR
$ yarn 
Step #3 - Configure Prismic API Node
Rename ".env.sample" to ".env" and specify the "PRISMIC_REPOSITORY_NAME" variable. In case you are not familiar with Prismic, feel free to use the DEMO API provided by AppSeed: "https://eleventy-soft-ui-design.prismic.io/api/v2"
// Contents of `.env` file:
PRISMIC_REPOSITORY_NAME=YOUR_PRISMIC_API_URL
Step #4 - Start project in development mode
$ yarn start 
Once the project is compiled and the content is pulled from Prismic, the project can be visited in the browser: "HTTP://localhost:8080"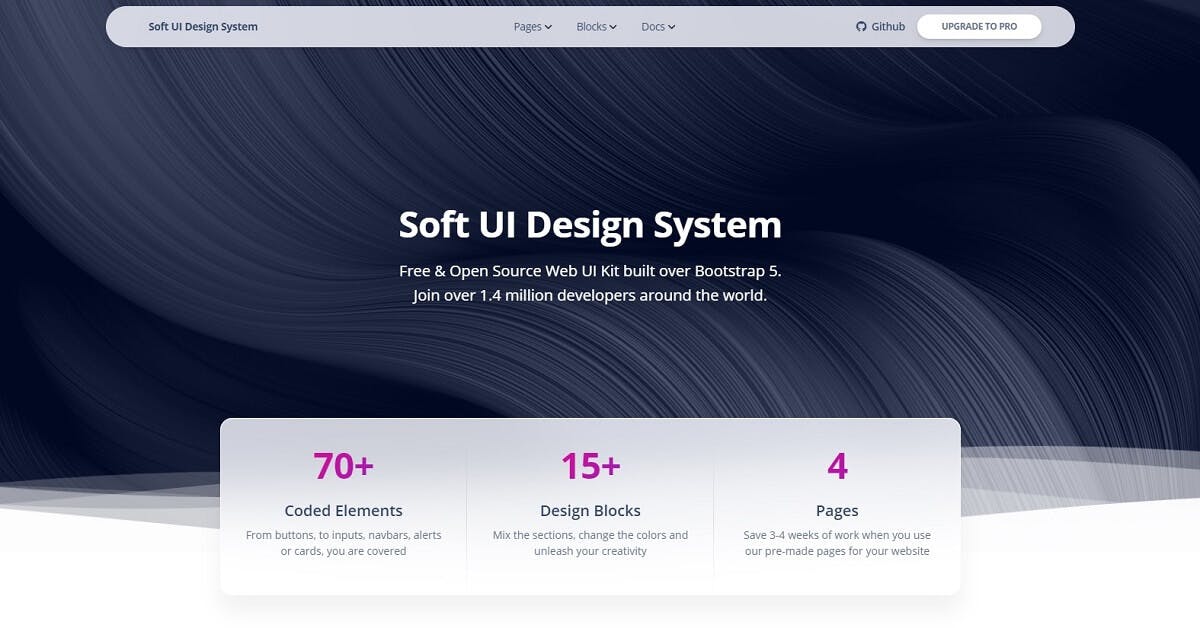 Step #5 - Production Build
$ yarn build
Deploy to Netlify
Upload the local repository you set up to Github.
Go to https://app.netlify.com. Once you've logged in, click the 'New site from Git' button and choose the forked repository you just created.
Follow the prompts, it will build and deploy the new site on Netlify, bringing you to the site dashboard when the build is complete.
When you get to deploy & build settings, you need to add your Prismic repository API endpoint as an environmental variable named PRISMIC_REPOSITORY_NAME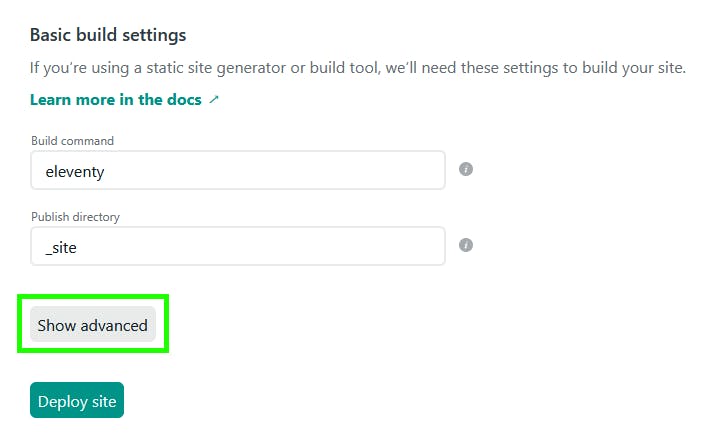 Links & Resources